Don't let sugar cravings knock you off track. We put together our favorite, easy to make, dessert recipe for when you hear your sweet tooth calling. 
Our 7 Minute Keto Chocolate Mousse is a fantastic way to indulge in a delicious dessert without feeling guilty or compromising our health.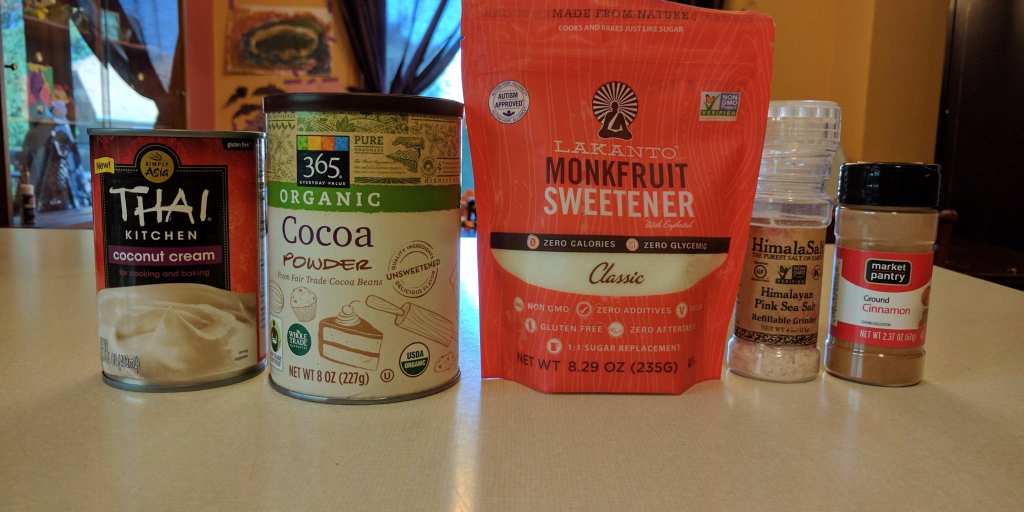 Ingredients
1 and 3/4 cups of coconut cream ( I recommend Thia Kitchen brand)

2 tablespoon dark cocoa powder

1/4 cup 

Lakanto

 (or another sweetener)

pinch of cinnamon

pinch of salt

Real whip cream (optional)
Directions
Combine coconut cream, cocoa powder, sugar substitute, cinnamon, and salt in mixer bowl
Mix on low-medium for 1-2 minutes until it begins stiffens

Place in fridge for at least 6 hours to set

Top with real whip cream (optional)

Enjoy!
Tip: Make sure you use coconut cream (coconut milk doesn't work!)
Nutritional Information (per serving)
Calories: 193 Fat: 19g Protein: 0g Carbs: 12g Sugar Alcohol: 8g Net Carbs: 4g